INTRODUCTION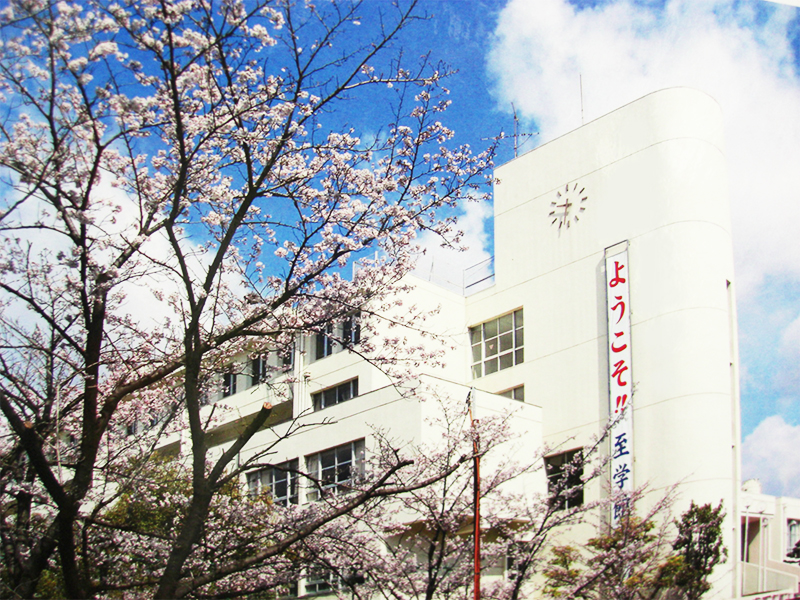 Shigakukan High School, is located in Japan's 4th largest city, Nagoya in Aichi Prefecture. Aichi, situated on the pacific coast of central Honshu, is home to many global industries such as Toyota, Noritake, and Brother.
Access

10 minutes' walk from Sunadabashi Station (M14) on the Meijo (Purple) Subway line.
Shigakukan High School - Google Maps
SHIGAKUKAN HISTORY
Shigakukan High School is managed by Shigakkan University, along with a Junior College and Kindergarten. Originally Chukyo Sewing Girls School was established in 1905, before changing its name to Chukyo Women's University High School in 1948. Our new name Shigakukan commemorated a fresh start as a coeducational High School in 2005.
SHIGAKUKAN PHILOSOPHY
INDEPENDENCE

Dedication and motivation to be proactive.

FRIENDSHIP

Empathy and respect for self and others.

CREATING TOGETHER

Inspiration from cooperation and collaboration.
STUDENT AND FACULTY
We presently have over 1500 students supported by more than 100 faculty members, and over 30,000 graduates since our founding.
PRINCIPAL GREETING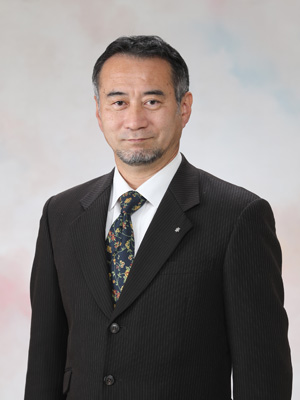 Once again, we warmly welcome students, full of hopes and dreams. Major changes were demanded of schools and society due to Covid-19 over the past few years. Although, we have struggled with the need for masks and vaccines, the light at the end of the tunnel is in view, so let us continue to take responsibility for our actions.
We at Shigakukan are proud to assist our students realize their dreams. We have departments: General, Home Management, and Business, for each of our diverse group of students to realize their full potential.
Furthermore, we support club activities and numerous school events, to ensure each of our students accomplish an abundant high school life. We inspire Shigakukan students to pursue their dreams through proactive study, sport, and friendship. We instill the spirit of Dream Chaser, the title of our school song, in the hope that all our students reach their maximum potential.
Wataru Okugawa
Principal
SHIGAKUKAN COURSES
GENERAL DEPARTMENT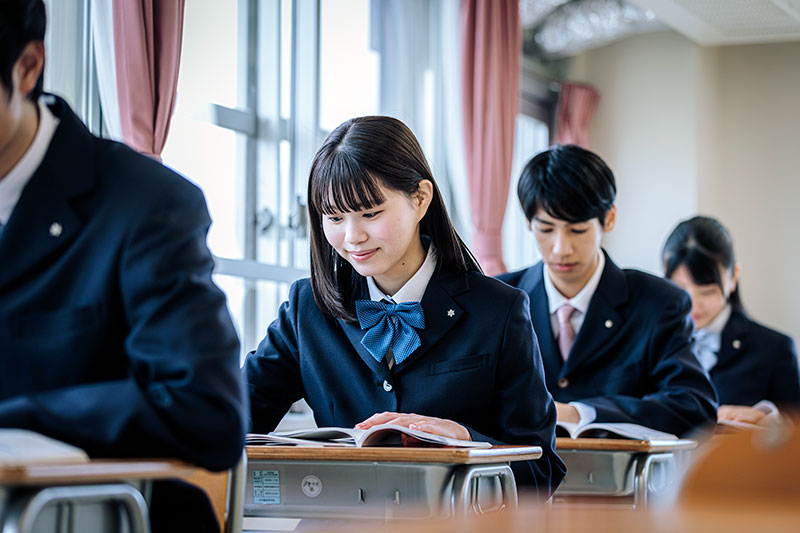 Advanced Course

Students focus on "the Common Test for University Admissions" studying eight classes most days in order to enter elite universities.

Study Abroad Course

A pioneering course in Aichi, where students experience a year with a family while studying at a High School in New Zealand during their second grade. They gain fluency in English and can graduate in the same 3 years as other courses.
Facebook Group

University Preparatory Course

Students are offered career guidance, encouraged to continue tertiary education, and find Universities that fit their future aspirations.

Sports Science Course

Students with sporting ability focus on sports theory and wellness. Shigakukan competes nationally and internationally in sports such as Track & Field, Baseball, Fencing, Wrestling and Modern dance.
HOME MANAGEMENT DEPARTMENT
Life Design Course

Students are given opportunities to focus on fashion design, culinary and hospitality skills and take a leading role in events such as a fashion show.
BUSINESS DEPARTMENT
General Business Course

Students are trained in IT and Accounting and other necessary skills to assist them in entering the future business world.
CONTACT INFORMATION
| | |
| --- | --- |
| E-mail | office@shigakukan-h.ed.jp |
| Phone | (81) 52-723-0851 |
| Fax | (81) 52-723-1744 |
| Address | 2-1-10 Daiko Minami, Higashi-Ku, Nagoya, Aichi, JAPAN 461-0047 |